The Mini-Grid Funders Group (MGF) was first established in 2017, and now consists of around 30 sector funders and financiers co-ordinating efforts and sharing lessons. These funders represent a total committed investment of around $1.8bn into mini-grids globally, of which $1.4bn is in Africa.  The Funders Group is chaired by the World Bank, the African Development Bank (AfDB), and the UK's Foreign, Commonwealth and Development Office (FCDO), with the Carbon Trust acting as the Secretariat. Logos of members are provided below.
The graphs below provide an indication of the funders in the Funders Group database, and the allocation of funding in Africa.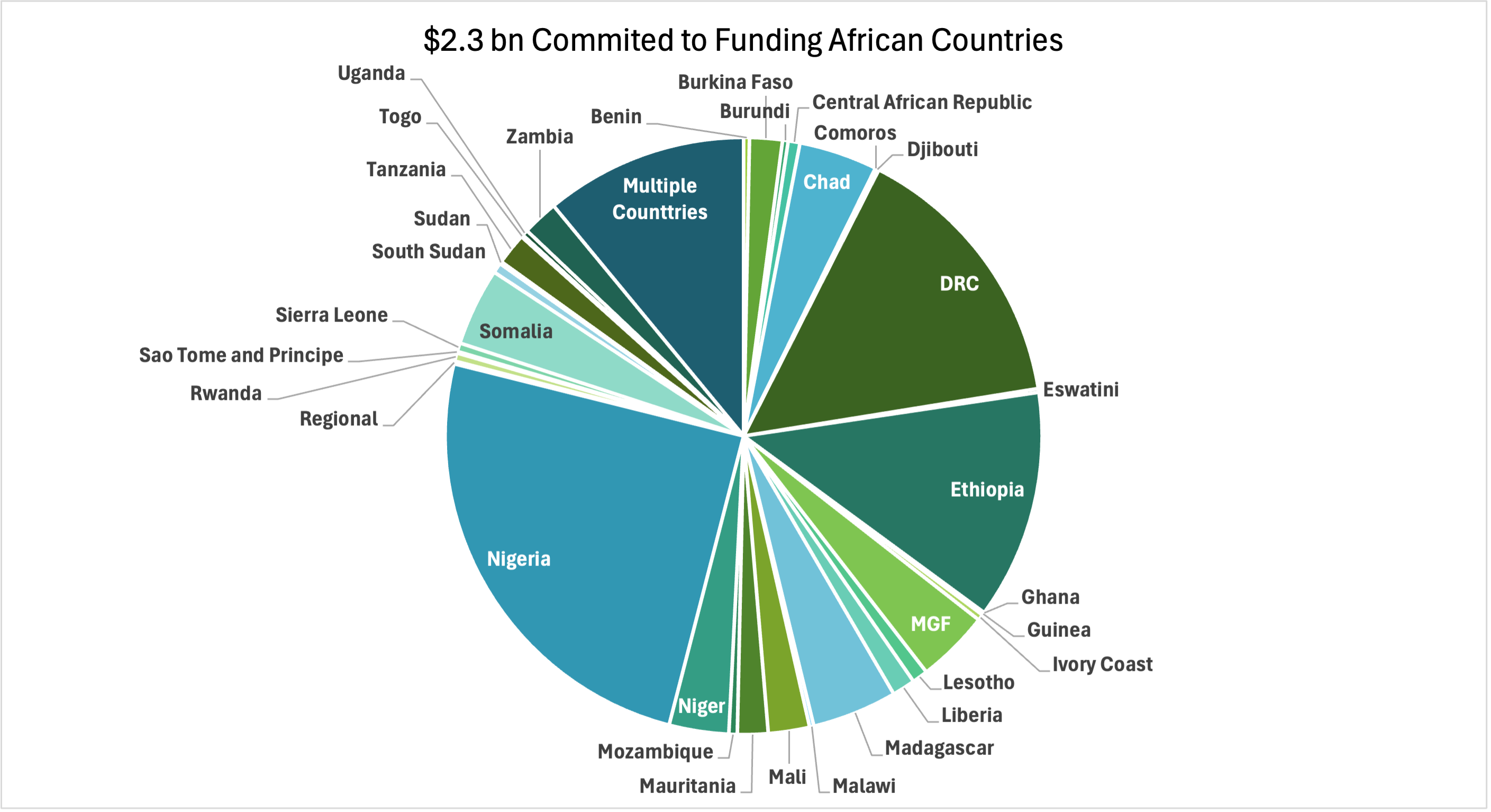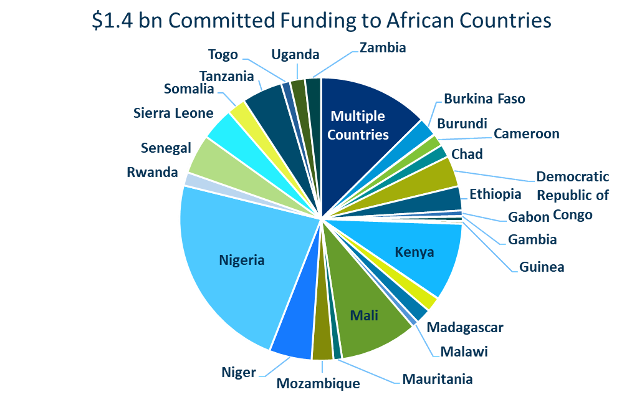 The group's objective is to deploy committed funding quickly and effectively in such a way as to deliver clean energy access to as many unserved communities as possible via clean energy-based mini-grid electrification. The group also aims to leverage greater levels of private investment, and complement national electrification efforts to deliver the low carbon energy transition.
The MGF's growing membership meet quarterly to discuss progress and challenges across the mini-grid sector. Committed to transparency and learning, the group also publishes key statistics and insights. This includes data on funding to the sector published in the State of the Mini-Grids Market report, and the country co-ordination spreadsheet of major support programmes by country –  accessible here.
If you would like more information, or are a mini-grid funder or financier interested in joining the group, please contact the secretariat at TEAadmin@carbontrust.com
Mini-grid Funders Country Coordination Spreadsheet
The status of any support is categorised in each country as Programme in Development, Programme Approved, and Building Grids. There is also analysis of how each country is assessed by the World Bank Global Mini-Grids Facility team in terms of the ESMAP 10 pillars necessary for mini-grid development. The spreadsheet, therefore, allows for easy analysis of where support is being developed or provided, and where there may also still be gaps.
The spreadsheet is a live document and currently updated for World Bank, AfDB, and FCDO. The MGF aims to build up the coverage over time to become an increasingly useful co-ordination tool for funders, policymakers and developers alike.